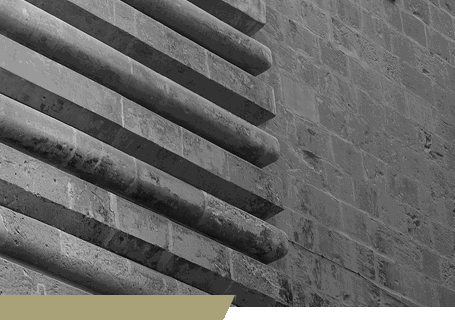 Certainty, Impartiality, Independence.
The office of the Notary Public is characterized primarily by an element of public faith and public trust - both intrinsic elements of the Profession, hinged on impartiality and independence.
The rigorous professional selection and preparation with which Notaries are trained ascertains that the general public can rest safe in the knowledge that the members of the Profession are all governed by common strict principles and legal knowledge.
The Law in fact poses on the Notary the onerous obligation to ascertain the will of the parties and to put it in the legal format most akin to the desired outcome, thus avoiding costly misinterpretation, uncertainty and ultimately, litigation.
The Notary Public is responsible, and indeed is the ultimate guarantor for, the authenticity and truthfulness of the acts executed by the parties in his presence. Through the Notarial Profession the citizen has the certainty that most Civil matters that fall within the ambit of the Profession, will be dealt expeditiously and efficiently.
The Notary is a Public Officer and as such is an emanation of the State. At the same time he is a free professional with his own personal office, independent of the State and of the parties. This dual-nature ensures the right balance between the legal-fiscal functions for which the Notary is the ultimate reference point.
Conveyancing (property sales, purchase, leasing, etc), financing collateral (hypothecation of immovables), succession (wills, trusts, etc) and matters pertaining to civil status (matrimonial regimes, personal separations, etc) are all within the ambit of the Profession and form the portfolio of a Notary's day-to-day work. It is only through a Notarial act that most transactions related to the above are given legal effect and this adds certainty and improves efficiency. Being a necessary passage at Law, the Notarial requirement makes for a very cost-effective way of crystallizing a state of certainty in that Notarial tariffs are stipulated by Law and the Citizen is all the more protected. The Notarial intervention is thus imposed by Law to safeguard legality and ensuring at all times that the autonomy of the private citizen never goes beyond what is legally and statutorily permitted.
The Notary, therefore, can be seen as the beacon of legal certainty and security in the most crucial milestones of a private Citizen's life, with regards to the the acquiring of property during one's lifetime or following the death of a relative, business financing, marriage or estate planning, and of course where the regulation of one's succession is involved through wills and the Notary's intervaention ensures fair and impartial solutions, which protect all the parties concerned, thus avoiding painful misunderstandings and costly litigation.